Renewable Parts Ltd: Recycling and Value Retention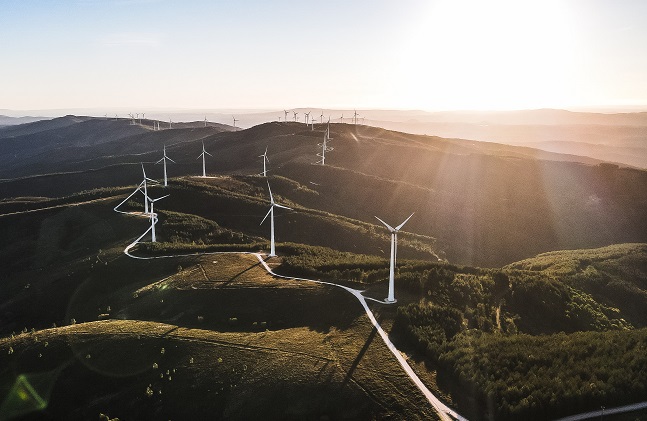 Renewable Energy generation is a significant sector and a key player in reducing CO2 emissions and reaching Net Zero targets. There is broad agreement that 'clean energy' is a more sustainable way of meeting global energy needs, however, how clean is the production, maintenance, and repair of renewable energy assets? There are over 8000 individual components in a single onshore wind turbine and 80% of these can be refurbished, however this often does not happen. Renewable Parts Ltd are hoping to change this and are leading the way in developing a circular supply chain for the green energy industry.
With a purpose-built Innovation Centre which opened in 2021, Renewable Parts Ltd are leading the way in refurbishment of wind turbine parts and components. Founded in 2011, sustainability and circular economy were recognised as an important area to grow in the maturing wind energy sector as co-founder Ewan Anderson identified that there is a better way of continuing the lifetime of components. The company provides new and refurbished parts to major utilities and service companies who manage the operation and maintenance of wind turbines. Over the past few years Sustainability and Circular Economy has grown to become the backbone of their business with all of their activities working towards developing a circular supply chain to reduce the need for new parts, reduce waste and carbon emissions.
A challenge for Renewable Parts Ltd has been to enable and support culture change within their industry. It is a general belief that refurbished parts are not as good as new. To help combat this issue, Renewable Parts Ltd are working with the University of Strathclyde to stress test parts and prove they meet industry standards and are equal in performance to new. With the growth they have seen in the business over the last three years, they have been able to expand into their new Innovation Centre which is four-time the size of their previous premises and will enable the further development of refurbished parts alongside the introduction of the circular economy into new parts of renewable energy including offshore.
Renewable Parts Ltd has identified an opportunity for the UK to be a leader in refurbishment, acknowledging the skills required are different to standard manufacturing processes and requires development and education and knowledge for those coming from declining industries, such as oil and gas, as well as the introduction of education programmes for those looking to graduate into the renewable energy industry. In addition, Renewable Parts is committed to building capacity for Circular Skills. They work closely with the University of Strathclyde, Zero Waste Scotland, and other industry partners to build knowledge and engage the future work force.
"The Circular Economy is hugely important to us and it's becoming the backbone of company, despite being a relatively new focus.
Over the last three years we have seen this part of the organisation double in size and it's looking to double again in the next three years which we are really pleased about."
Matthew Chapman, Marketing Manager, Renewable parts Ltd.