CE – Hub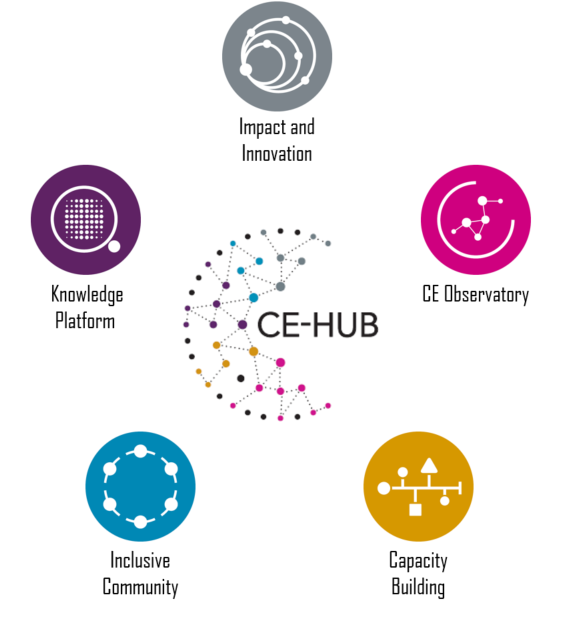 The National Interdisciplinary Circular Economy Research (NICER) Programme is a four year £30 million investment from UKRI to move the UK towards a circular economy. This is the largest and most comprehensive UKRI Investment in CE to date. The Programme consists of five specialist centres and a Hub to coordinate, scale and add value to the programme as a whole.
The CE-hub is hosted at the University of Exeter Business School and is co-directed by Professors Fiona Charnley and Peter Hopkinson.
The broad overarching vision of the programme is to accelerate interdisciplinary research, innovation and impact to scale up a UK Circular Economy. The CE-hub has three aims to achieve this:
Accelerate understanding and solutions to enable circularity of specific resource flows (including related waste streams and uses, and within sector contexts),
Provide national leadership, coordinate and drive knowledge exchange across the programme as a whole and with policy, consumer, third sector and business stakeholders
Ensure research is embedded with stakeholders by involving businesses, policymakers, consumers and society, the third sector, and other affected groups and communities at every part of the programme – including provision of funding to enable SME involvement.
The 4 year programme launched in January 2021 and initially consists of 34 universities, 64 senior academics, 42 early career researchers, 60+ PhD students and 120 industrial partners however a key aim of the programme is to grow the circular economy community through a significant programme of outreach and collaboration.