Packaging and packaging waste: introducing Extended Producer Responsibility
The UK Government and Devolved Administrations have ambitious goals to protect our climate, drive green growth, and drive down unnecessary waste. Our plans for Extended Producer Responsibility play a key part in delivering those goals. The current producer responsibility system for packaging has operated since 1997, but it has never covered the full costs of disposing of packaging waste. Extended Producer Responsibility for packaging (EPR) will move the full cost of dealing with packaging waste from households away from local taxpayers and councils to the packaging producers (applying the 'polluter pays principle'), giving producers responsibility for the costs of their packaging throughout its life cycle. This will encourage producers to reduce their use of packaging and use packaging which is easier to recycle. Producers will pay more for less sustainable packaging, incentivising packaging that uses less material and is easier to recycle. Producers will also be expected to meet ambitious new recycling targets and use clear unambiguous labelling of recyclability to make it easy for consumers to do the right thing.
The UK Government and Devolved Administrations' commitments to introducing EPR include those in the 2018 Resource and Waste Strategy for England; the 2019 Conservative Manifesto; the Scottish Government's Making Things Last; the Welsh Government's Beyond Recycling, A strategy to make a circular economy in Wales a reality; Northern Ireland's 2019 Waste Management Plan and draft Environmental Strategy 2021.
We received 1,241 responses to the second consultation and held additional workshops and meetings following its publication. 28% of responses came from local government, 24% from packaging designers/manufacturers/converters and distributors, and 24% from product manufacturers/brands and retailers. A more detailed breakdown is provided in the accompanying full analysis of consultation responses.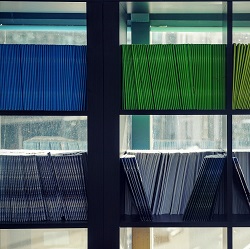 Packaging and packaging waste: introducing Extended Producer Responsibility
View resource