NICER Case Study: REEs in the Magnet Value Chain
Overview
Rare Earth Elements (REEs) used in magnets are some of the most important technology metals for the energy transition. The expected exponential increase in demand for magnets and their constituent REEs is predicted to lead to supply and demand problems in the next decade (The World Bank 2020). Met4Tech are investigating ways to secure future access to responsibly sourced REEs, through development of new recycling methods for REEs and magnets in the UK, and the means to sustainably extract REEs from new deposits overseas. There are also proposals to build REE refineries in the UK, which do not currently exist anywhere outside of China.
The Met4Tech interdisciplinary and integrated approach of considering the whole circular economy value chain, from initial production, through manufacturing, use, re-use and remanufacturing and finally to recycling has now enabled integration of the 'middle' of the value chain in addition to primary supply and recycling of material.
Approach, activities & rationale
The REE called neodymium (Nd), often with small but significant amounts of other REEs, makes the world's strongest magnets. These NdFeB magnets are an ideal candidate to explore current and future 'pain points' (or bottlenecks) in a transition towards a more resource productive 'circular' value chain configuration because they are ubiquitous to all major technology trends, and to the manufacture of electric motors used in EVs and wind turbines.
Magnets are still locked in a very linear value chain and improvement of REE material productivity faces a long list of complex constraints ranging from geopolitical dimensions (e.g. restricted current sources and processing of REE, dominated by China) through process challenges (e.g. highly integrated material compounds without dedicated revalorization value chains) to adverse ecological and social aspects, especially the significant environmental burden and human rights issues from China and the economic problem of potential rapid increase in prices. There are no known alternatives that perform at similar levels for the required applications.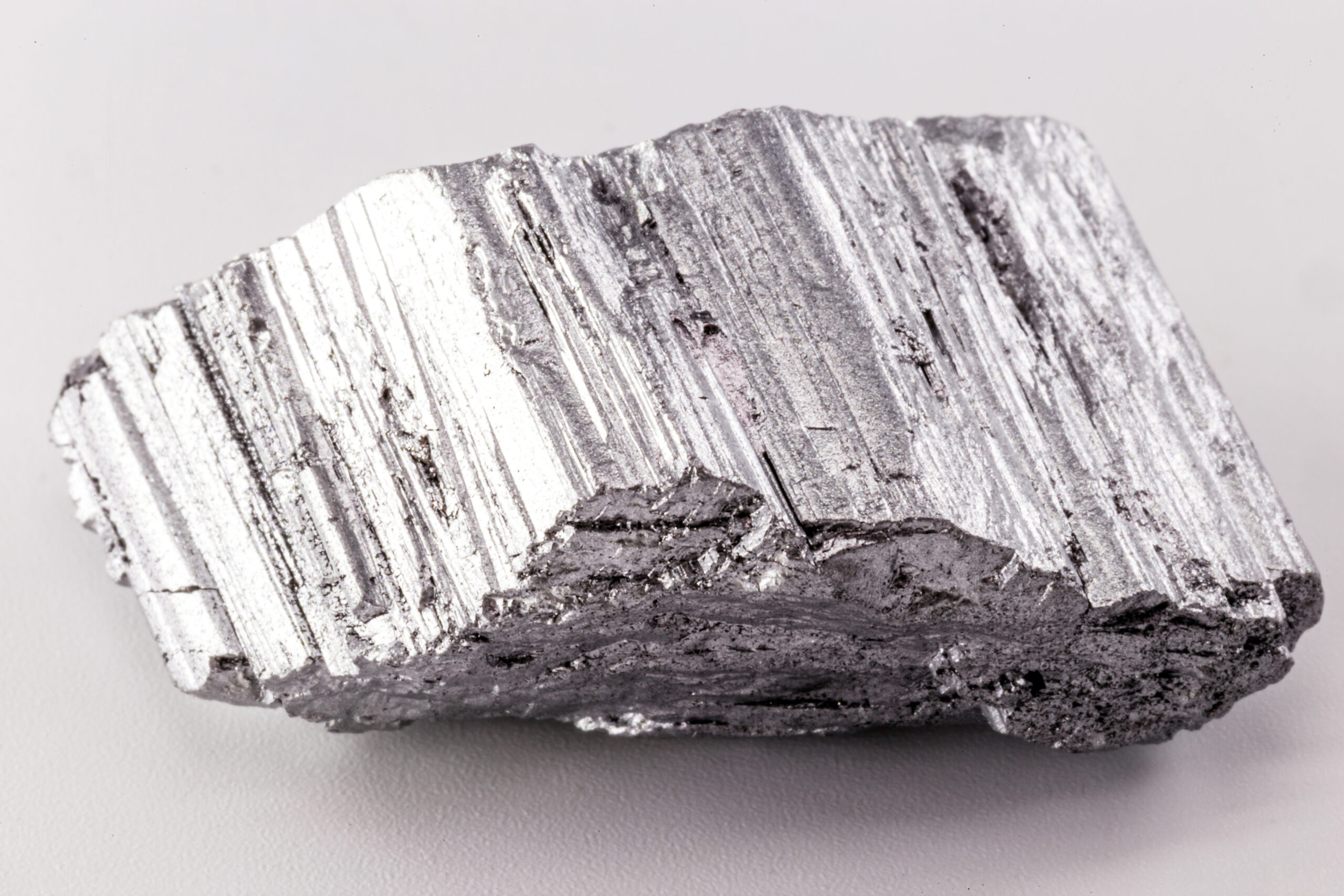 Figure 1: Neodymium metal, an important rare earth element for the energy transition (Credit: Shutter Stock)
Accelerating Understanding
Given the current highly linear configuration of REE/magnets value chains we see three major strategies to ensure sufficient access to raw materials, components, and products to achieve UK's industrial strategic objectives:
Securing access to responsibly sourced diversified supply of virgin material from overseas,
Establishing recycling processes for REEs and magnets in the UK,
Mapping the whole CE value stream and improving resource productivity and longevity via a combination of CE-interventions.
National Leadership & Knowledge Exchange
The Met4Tech team and CE-Hub have been working together on an agnostic CE-value stream mapping of REE-magnets for EV that shows the current flows and the 'pain points' that inhibit higher degrees of circularity and responsible sourcing. This reveals there are other important actions in addition to solving the challenges of raw materials and recycling that will also help lead to a more circular, secure, and environmentally sustainable rare earth economy for the UK.
Embedding Research with Stakeholders, Lessons Learnt and Future Steps
The first two interventions mentioned above – and their challenges – are reasonably well-known and Met4Tech draws expertise from previous and current UKRI-funded research funding. For example, research towards securing access to responsibly sourced REE in the NERC SoS RARE (sosrare.org) project, part of the NERC SoS Minerals programme (2015-19, new companies: Minviro, E-Tech Resources). Funding from Driving the Electric Revolution (UKRI) for the "Rare-Earth Recycling for E-Machines" ("RaRE") project is helping Hypromag to establish recycling of NdFeB magnets in Birmingham. Companies based in the UK are exploring REE deposits in several countries, especially African countries, and there are proposals to build REE refineries in the UK, including integrated processing of primary raw materials and recycled material.
The Met4Tech project and the CE-Hub will now engage a wider group of stakeholders ranging from industry partners to relevant research and implementation projects and governmental decision makers. The next phase aims to lever this joint understanding to address the main 'pain points' that inhibit security of supply and circularity in the value chain. The CE-Hub is using the results to develop a more conceptual framework, whilst the Met4Tech team are looking at the specific uses of REEs in the UK (EV mobility, wind power, etc.) to develop the tech metals Roadmap.
Further Information
https://hypromag.com/
https://etech-resources.com/
https://www2.bgs.ac.uk/sosRare/about.html
https://www.ukri.org/publications/annual-report-driving-the-electric-revolution-challenge/
https://www.minviro.com/