Circular Economy Is For Life, Not Just For Christmas: Luxury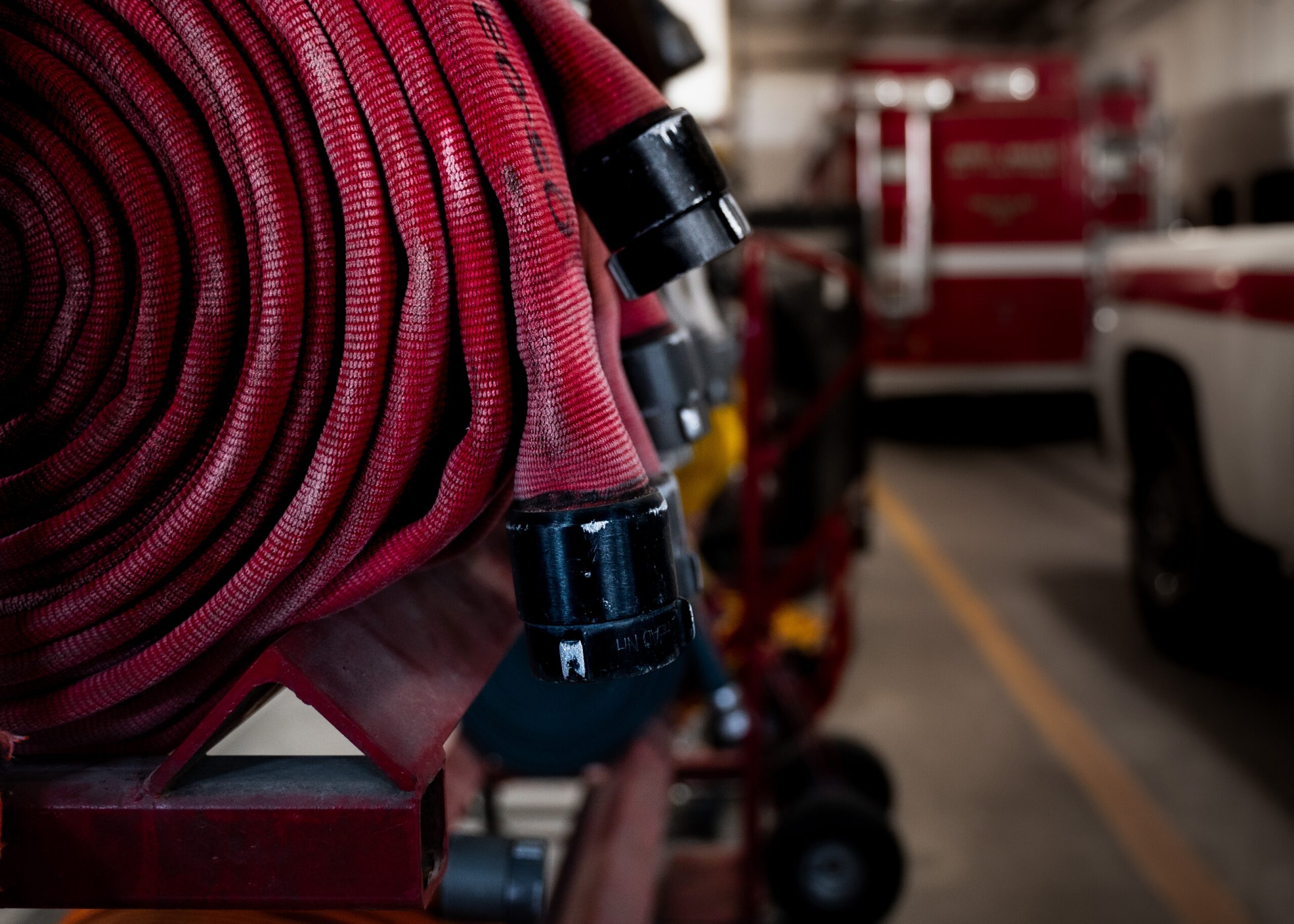 Whilst designing out waste is a key aspect of a circular economy, capturing value from existing material stock is just as important. Elvis & Kresse, a social enterprise founded in 2005, started out with the primary focus of capturing value from one niche waste stream – London's decommissioned fire hose. Fire hose is made from nitrile rubber and is designed to be extremely durable. Decommissioned fire hose is therefore difficult to recycle, as it is not suitable for shredding or melting, and hence fire hose that is beyond repair traditionally goes straight to landfill.
After working for five years to transform this waste material into a luxury product, the founders at Elvis & Kresse produced a bag made from re-purposed fire hose. This bag now sits within the 'Bags: Inside Out' exhibit at the Victoria and Albert Museum in London. As of 2010, the company repurposes all the decommissioned London fire hose available each year, transforming them into luxury items, and now handles fifteen different waste streams, such as printing blankets, parachute silk, tea and coffee sacks, and auction banners. These materials are all difficult to traditionally recycle because, like fire hose, they are composite materials.
Looking to the future, Elvis & Kresse have recently partnered with the Materials Engineering Department at Queen Mary University of London (QMUL) to develop a circular business model for metal hardware in the luxury sector. The project will involve designing an open-source, solar powered micro-forge to address the challenge of 16 million aluminium cans which are littered across the UK each year. Soon to launch their own deposit-return scheme to engage consumers to collect and return cans, the recycled aluminium will then be crafted into hardware such as buckles, clasps, D-Rings, and rivets to be used for their bags and belts, and sold with the condition of return to Elvis & Kresse at end of use for further repurposing. To find out more about this project, visit the QMUL project website.
These short stories are intended as illustrative of organizations, networks or individuals taking action to implement circular economy principles and practices. Any data or references are taken from publicly available material or interviews. They are intended for discussion, comment and feedback. If you would like to comment or feedback we would be delighted to hear from you.