News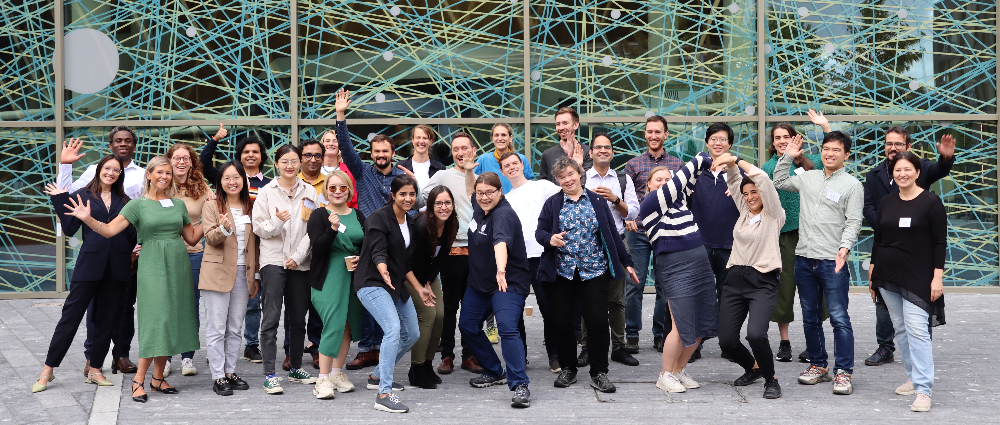 NICER Early Career Researchers Annual Summer School
Thursday 8th – Friday 9th of September saw the return of the annual NICER Programme ECR (Early Career Researcher) Summer School. Coordinated by the CE-Hub on behalf of the NICER Programme and hosted at by Newcastle University, this was the first in-person Summer School event, and it was great to have to so many attendees from across the six Circular Economy Centres come together to network and learn about each other's research. 
After a networking lunch, the first day kicked off with an interactive workshop on communicating research in the media, led by Dr Anna Ploszajski, an award-winning freelance materials scientist, writer, and trainer. Splitting the room into small groups, Anna took the ECRs through a number of activities on story telling sharing some valuable lessons in communications and advice on how to best relay their research to the media and public in a comprehensive way.  
During the breaks, attendees were encouraged to take part in the Discussion Walls. These featured two themes and key questions for attendees to answer on post-it notes and add to the wall, these being "Ambitions: What would you like to see the NICER Programme achieve by 2025?" and "Collaboration: What or who could help you with your research? What skills can you contribute to the community?". 
That evening allowed for further networking opportunities with a Walking Tour of Newcastle, led by our knowledgeable tour guides Michael and John. Despite the drizzly weather the tour was a fascinating discovery of Newcastle's rich history and architecture with the chance to catch up over dinner afterwards.  
On Friday morning the ECR's were tasked with presenting their research to one other in quickfire rounds, 3 minutes with no slides allowed but each could bring a prop and there were some great demonstrations of attendees putting their storytelling training into practice. 
The day wrapped up with a keynote speech from Professor Jan Godsell, Dean of the Loughborough University Business School who requested everyone sit round in a circle (surprisingly challenging for those working in circular economy!) in order to encourage open conversation giving a very relaxed, collaborative feel. Jan chatted about her early career and experiences in industry and what she has learnt over the years, offering some fantastic tips and advice for the ECRs.  
Everyone was in agreement that it had been a great opportunity for face-to-face interaction to share ideas and identify opportunities for collaboration outside of the virtual world.  
A key objective of the NICER Programme is to develop and support a vibrant ECR community to build capacity to implement a CE in the future, with the summer school being an annual event throughout the NICER Programme to support this. 
If you would like to keep up to the date with the NICER Programme ECR Community and all other NICER activities, then you can sign up for our quarterly newsletter here.