Case study: BAM Bamboo Clothing
Sector: Fashion & Textiles
Approach, activities & rationale:
The sustainability challenges of the fashion industry are well-documented, with average global annual consumption of textiles having doubled in the last twenty years, from 7 to 13kg per person1, estimated to represent global trade of $1.3 trillion per year2. Textile manufacturing is deemed to be one of the most polluting sectors, using significant energy and water, with a high carbon footprint and producing large volumes of waste. Heightened by the Covid pandemic, many consumers are becoming increasingly aware of these sustainability issues, however the challenges of low utilisation rates and 'fast fashion' remain. Change within the industry requires a system-level approach, often working across extended global supply chains with varying degrees of transparency.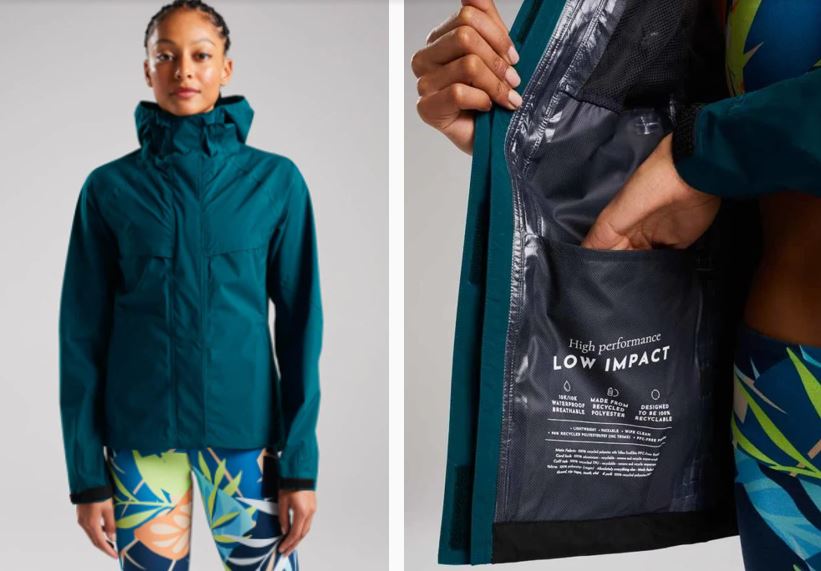 Launched by David Gordon in 2006, BAM's foundation sits firmly on environmentally sustainability, primarily producing clothing from bamboo (a fast-growing, regenerative material) and organic cotton. Whilst BAM currently operates with an existing linear business model, focusing on seasonal sales targets and volume throughput, the challenge to remain financially viable while shifting to a circular regenerative model is at the forefront of the company strategy. In the words of MD Ryan Shannon, working out how to "keep the lights on while rewiring the house" is critical.
BAM started the journey with measurement, working with dedicated professionals to understand every element of their business activity and quantify the full impact of their clothing through Life Cycle Analysis (LCA). This involved gathering and collating novel data from four tiers of supply chain all the way to customer use, washing and end-of use disposal methods. Utilizing this knowledge to identify areas of the business with the highest impact, BAM has applied circular design principles to rethink production of selected clothing categories, following the logic that "If we don't know how we'll dispose of it, we shouldn't make it"4.
The company demonstrates an innovative approach in this regard, appreciating that novel methods being explored may not always work, but continuing with a mindset of learning. An example of this is BAM's first fully recyclable product: 73 Zero jeans, which use 90% less irrigation water, no pesticides and are designed to be fully recyclable, with the exception of rivets and a button which can be unscrewed. The product development took three years to bring together materials, durability, recyclability and traceability to meet standards as set out by the EMF Jeans Redesign project5. Based on this success, BAM has also launched performance waterproof jackets which are constructed using 98% recycled materials and again, designed to be recyclable.
A key enabler of this circular movement has been the training and education extended across all disciplines of the BAM team, developing knowledge and understanding of circular economy principles and business implementation. Moving forward, BAM are working on further material developments, with a particular focus on technological capabilities to recycle bamboo viscose yarn. Alongside this, new business models are being explored to operate within the inner loops of a circular economy model, extending product life through repair and resale schemes.
Leadership:
Driven by founder David Gordon's commitment in this space, in 2018 the company set itself an ambitious goal of becoming impact positive by 2030. In David's words "If 'going green' is hiking to the top of a hill, Impact Positive is scaling Everest, but it's where every business needs to be headed"3. With a strong company culture, this commitment is a focus of the entire team with work progressing across six key pillars: carbon, people, land, waste, chemicals and water. Through the adoption of this framework, each initiative and intervention can be identified according to the pillar(s) it addresses and as such, BAM is now successfully incorporating circularity within its business model.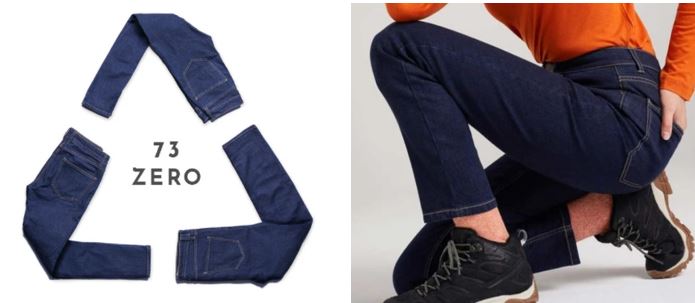 Challenges & enabling change:
 Technology and design
When developing their first fully recyclable product, the 73 Zero jeans, one of the key challenges that BAM faced was that some of the technology and infrastructure needed for circularity in clothing production does not yet exist. One notable area is zips for which, at the time of publication, no recyclable option exists in the supply chain. Equally, BAM have experienced constraints of scale, given the relative size of the business against the industry as a whole.
Similar issues arose when designing their waterproof jackets, which are constructed using 98% recycled materials and are also designed to be recyclable. The challenge here was sourcing one material which could be used to make the ten different components needed in each jacket, a challenge they met, with the exception of Velcro cuff tags and aluminum toggles.
Operations and structure
A challenge recognised by the company is the system-level change required with BAM being just one cog in the process. From farmers to yarn manufacturers, consumers to recycling centres, there is a need for both understanding and action across the value chain to drive effective change.  BAM is working with partners to raise awareness, especially with customers through campaigns such as 'dare to wear longer' and clothing return, partnering with charity Sharewear.
On reflection:
BAM is a great demonstration of the journey to circularity; continuously innovating and improving, using learnings from one activity to stimulate another via a multi-faceted approach. Having set bold ambitions, the company could be seen to be stealing a march on competition, although equally, is there a degree of first-mover disadvantage given the investment required for such innovation?
Applying a critical lens to both upstream and downstream processes, questions still remain: On the supply side, what level of client demand is needed for manufacturers to develop yarn fit for circularity? For farmers and manufacturers alike, are the skills and investment needed to implement business model change accessible to them? On the demand side, will consumers change behaviour to purchase less clothing and be committed to extending the life of each product? Can the BAM business model adapt to capture equivalent (or greater) economic value from alternative value streams, such as repair and resale? Will material recycling become widely available and will consumers adopt return processes to take advantage of them?
Further information / Learn more:
Adapted from Vignette authored by Georgie Hopkins.