Right to Repair – CE-Hub Lunchtime Webinar Series
26/05/2022
12:00 pm
Online Webinar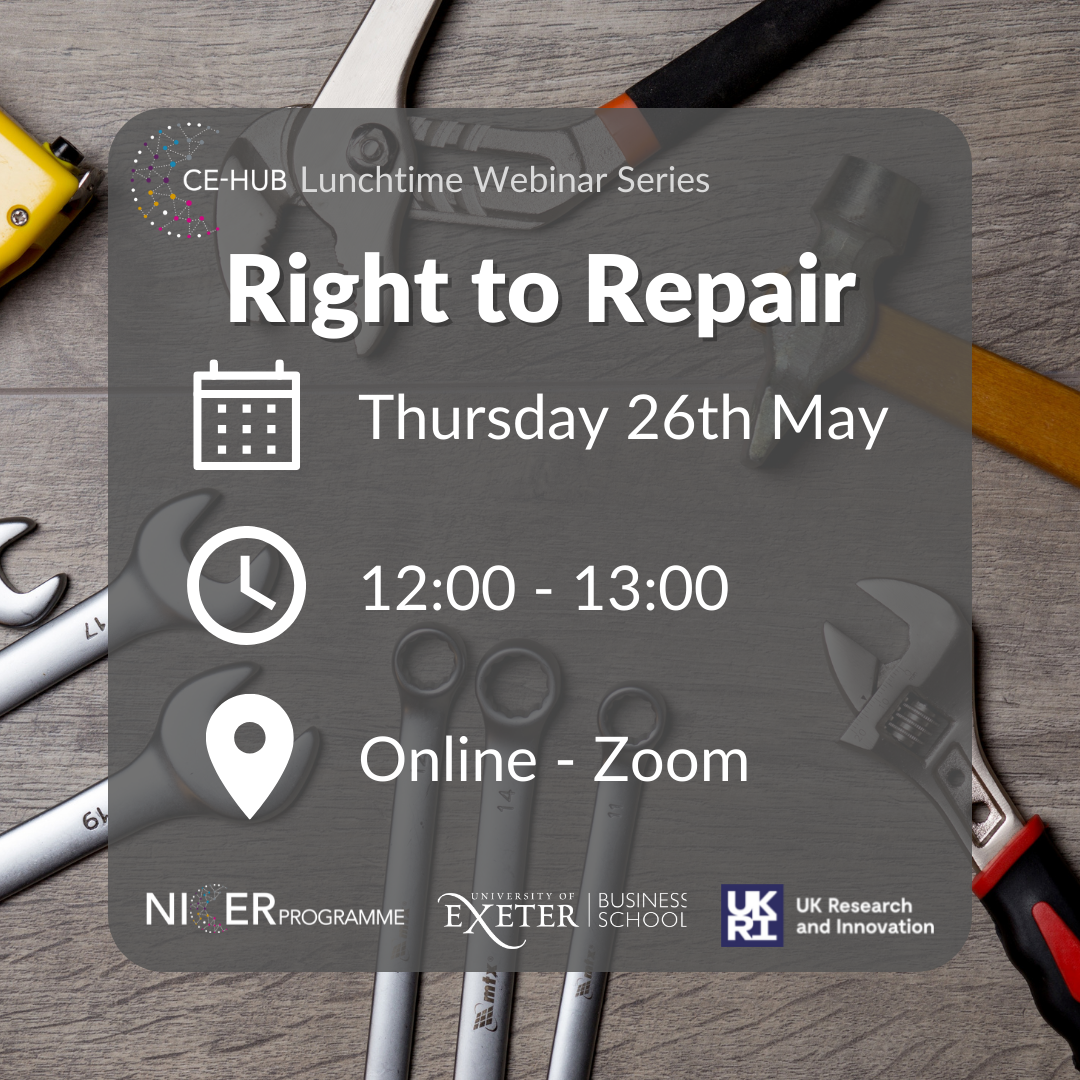 We've all been there, you've just dropped your new mobile phone and smashed the screen. It's only 6 months old and it's perfectly fine apart from the cracked screen. Instead of  throwing it away and replacing the whole phone,  wouldn't it be better if you could fix it yourself?
Join the CE-Hub and guest speakers to discuss the 'Right to Repair' for the first in a series of lunchtime webinars.
Designed to engage and promote discussion on key topics, these webinars will include short presentation from guest speakers, followed by audience Q&A.
Speaker and Further Details coming soon.
This 1 hour webinar will include:
12:00 – 12:05 Welcome and Chair Introduction
12:05 – 12:25 Speaker presentations
12:25 – 12:55 Audience Q&A
12:55 – 13:00 Chairs Closing Remarks
13:00 Close
Register on Eventbrite Here