Measuring Success in CE – CE-Hub Lunchtime Webinar Series
14/07/2022
12:00 pm
Online Webinar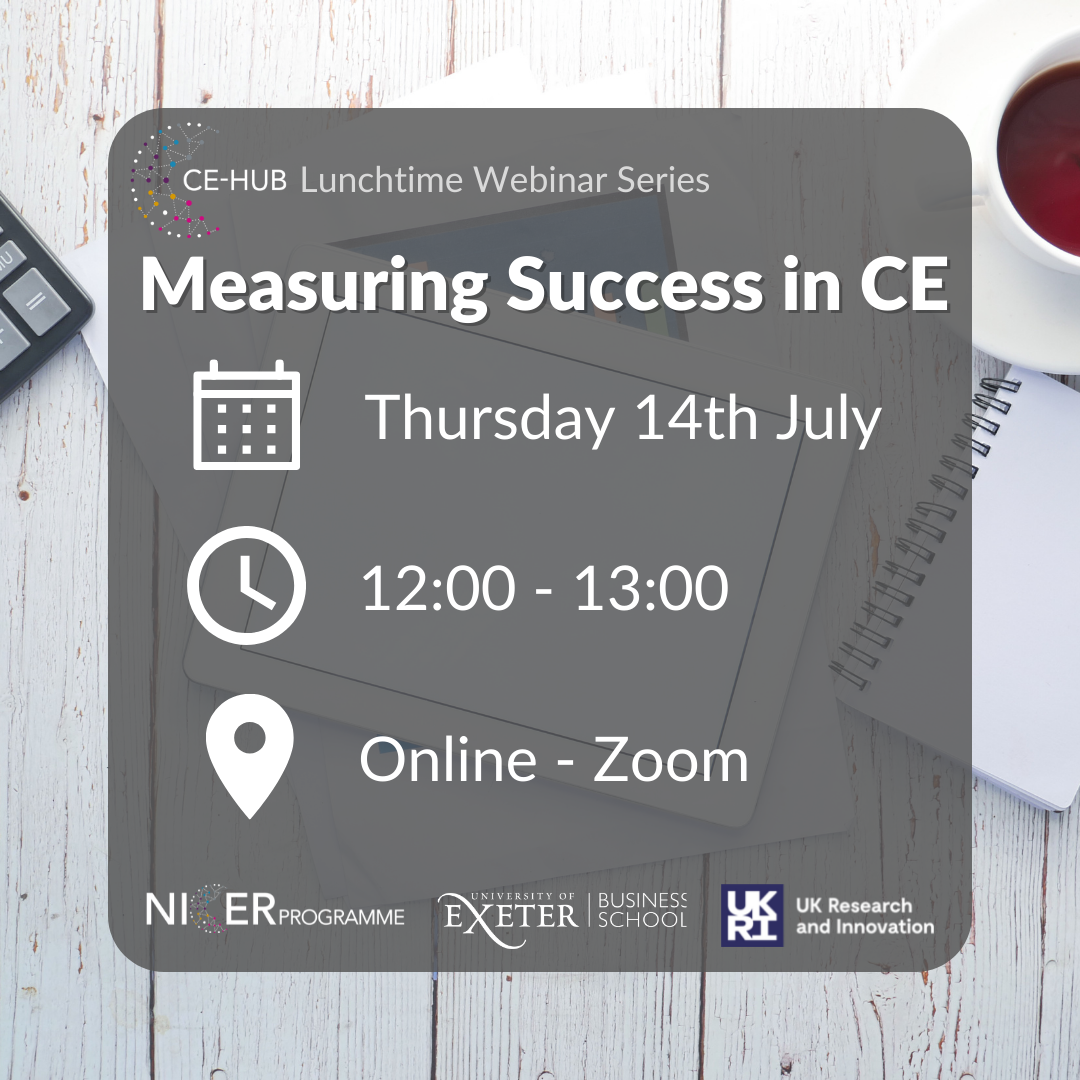 So you've made the decision to implement a CE based actions – but how do you measure its progress, understand what has changed as a result and ultimately, measure your success? In this webinar we will explore the world of 'Impact', Key Performance Indicators, metrics and other ways to measure and understand the effects of what we are doing.
Designed to engage and promote discussion on key topics, these webinars will include short presentation from guest speakers, followed by audience Q&A.
Speaker and Further Details coming soon.
This 1 hour webinar will include:
12:00 – 12:05 Welcome and Chair Introduction
12:05 – 12:25 Speaker presentations
12:25 – 12:55 Audience Q&A
12:55 – 13:00 Chairs Closing Remarks
13:00 Close
Register on Eventbrite Here