Circular Economy and Achieving Net-Zero – CE-Hub Lunchtime Webinar Series
23/06/2022
12:00 pm
Online Webinar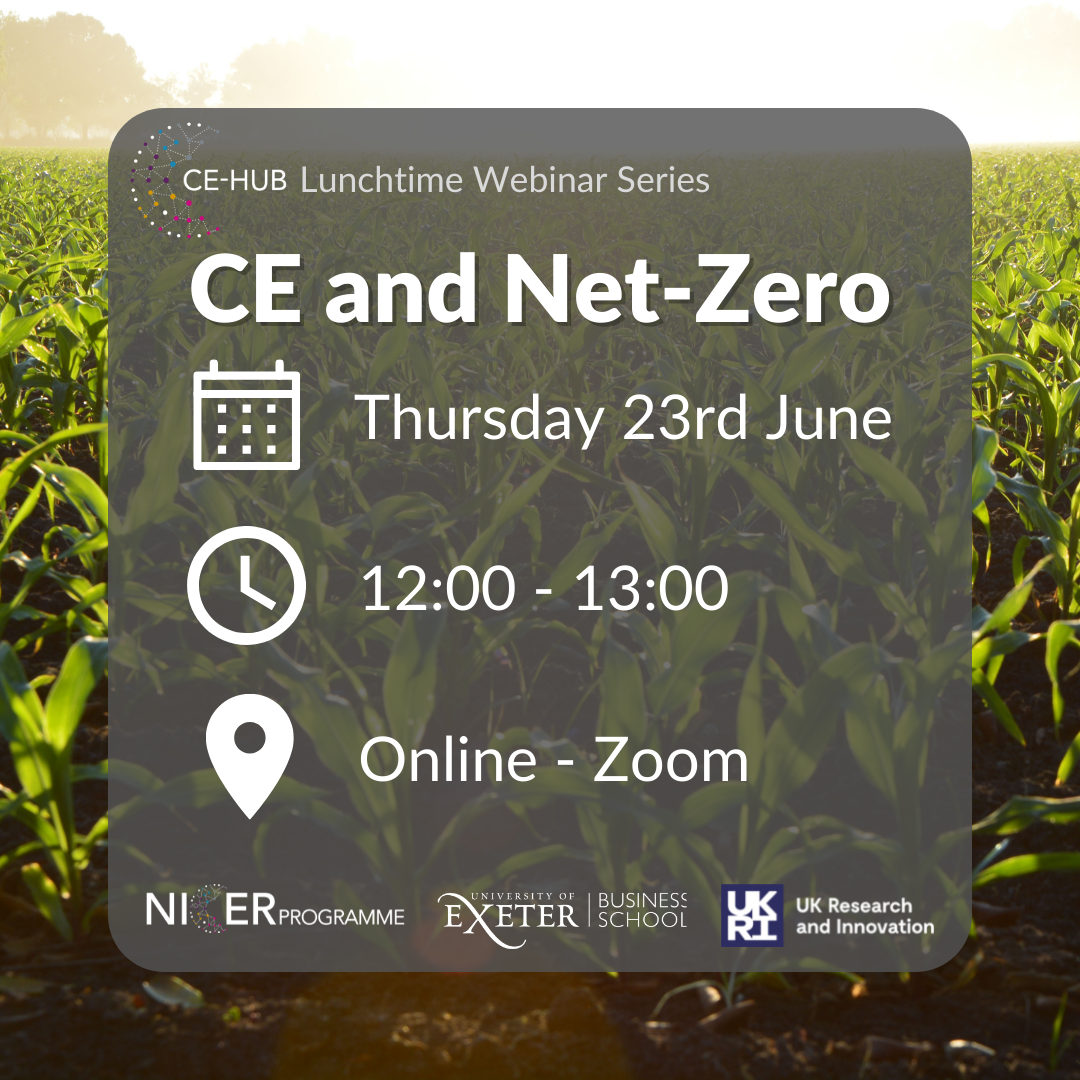 November 2021 saw the 26th UN Climate Change Conference of the Parties (COP26) and the formation of the Glasgow Climate Pact. Net-Zero and the need to limit global temperature rises are more present in the public and government agendas now more than ever. In this webinar we explore how a Circular Economy is vital to achieving these vital targets.
Designed to engage and promote discussion on key topics, these webinars will include short presentation from guest speakers, followed by audience Q&A.
Speaker and Further Details coming soon.
This 1 hour webinar will include:
12:00 – 12:05 Welcome and Chair Introduction
12:05 – 12:25 Speaker presentations
12:25 – 12:55 Audience Q&A
12:55 – 13:00 Chairs Closing Remarks
13:00 Close
Register on Eventbrite Here